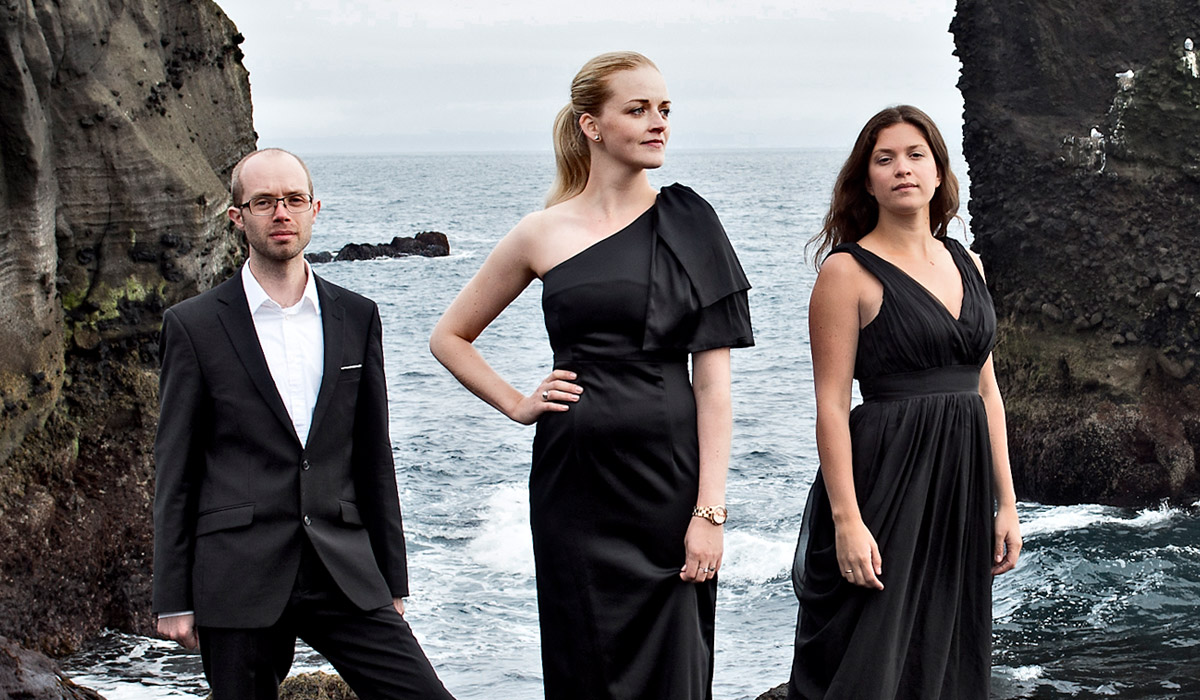 Welcome to the website of the Scandinavian woodwind trio Trio Amerise! The trio consists of Ragnhildur Jósefsdóttir (IS) on the flute, Morten Jensen (DK) on the clarinet and Lucia Amerise (SE/AR) on the bassoon.
Here on the site you can read more about the trio and its members, listen to some of their repertoire and watch a few videos from their performances.
The Trio has a wide range of repertoire and can offer different concert concepts from kids concerts, church concerts, all-nordic-concert programme to more classical concerts – just use the contact information below! Hope you will enjoy visiting our site, Trio Amerise.
They have performed on several occasions in the greater Copenhagen area, including Copenhagen Cathedral, Christian's Church, the Ministry of Culture, Danish Industry, Tivoli, and various other chamber music venues in Copenhagen.
The members of the Trio are from three Nordic countries; Iceland, Denmark and Sweden. The name Amerise, however, is taken from Lucia's Argentinean roots.
Upcoming Concerts
Recent News
" The special genre of woodwind ensemble that Trio Amerise represents is a breath of fresh air in the woodwind world"Max Artved - Woodwind Professor at the Royal Danish Academy of Music